Chad Forrest, of Asian Express International Movers Ltd, encourages movers and shakers to join Strava - 'the social network for those who strive'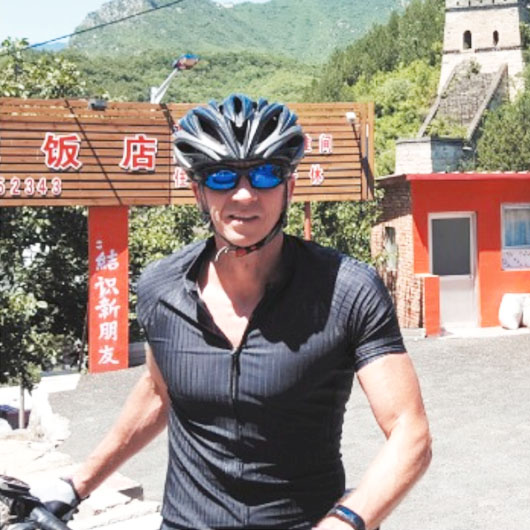 Like it or not - accept it or not - social media is here to stay, and can be a very valuable tool for growing a network within the moving and relocation industry. But, if you're anything like me, you will have been a reluctant participant in the social networking craze.
My Facebook account is reserved for close friends and family, while LinkedIn is good business-wise, but it's a bit stuffy and too work-related. Twitter? Well, I don't tweet, and have never really understood it - and any curiosity I might have had about it died when a 70-year-old tweeting billionaire became president of the United States.
So, knowing that social media can have benefits for growing networks within our industry - but hampered by the limitations I place on traditional social-networking platforms - what are my options?
GETTING ACTIVE
One platform I have embraced is Strava, a free app for active people. Whether you're a hard-core cyclist, a triathlete, an occasional runner or just an avid dog walker, it tracks all your athletic activities and collates them onto one platform. It gives you personal benchmarks and statistics on your activities, and compares them to the records of other athletes. Strava also enables you to share your activities with friends in your network.
The app's most obvious benefit as a motivator to get - or keep - fit is combined with social-networking capabilities. Through Strava, I have got to know some very cool people within the moving and relocation industry. I have no qualms about sharing my athletic activities - frankly, I am quite proud of them - and I love getting to know other people through their activities.
I have known Jose Martin, of Madrid-based Affiliate SIT, for many years, after we met at one of the FIDI Conferences. We have since connected on Strava and I now know a side of Jose that I never would have encountered. He's an excellent cyclist and a great runner, who bikes and runs in some stunning parts of Spain.
Edwin Ooms, of New World International, is someone else I have known for a long time and with whom I have connected on Strava. He is an avid road cyclist and runner, whose next race will be the Long Beach Half Marathon on 8 October, the day before IAM.
You might not know it, but Patrick Heinimann, of Intermud, S.A. in Guatemala, is an excellent downhill and enduro mountain-bike rider. He, too, trains in a very special part of the world and I am thoroughly envious when I see photos of his rides posted on Strava.
The app bills itself as 'the social network for those who strive', and - through it - we have moved our friendships from professional conference acquaintances, occasional drinking buddies or LinkedIn contacts to more personal ones. I think our business relationships have benefited from that.
CREATING A CLUB
After our small group's experiences, we have set up a club within Strava - aptly named 'Movers in Motion' - for athletically inclined people within our industry.
Joining gives you and/or your company members an opportunity to take part in, and benefit from, the social network. It's a great way to get to know fellow club members on a whole new level, and offers a platform for staff - who may not yet be participating in FIDI Conferences - to start developing and fostering their own industry network.
Who knows? Joining Strava and our club, Movers in Motion, might just be the motivational push you need to achieve your own health and fitness goals.
Kudos to those of you who join; Joes, Edwin, Patrick and I - the club's joint administrators - look forward to getting to know you better.